August is Child Support Awareness Month and our very own Kirkland Bible details the basics of child support as well as some of the latest news on this important topic including:
What is child support?
How is it calculated?
Who pays – and how much?
What's new in child support laws in TN?
What can I do if I'm not receiving owed child support?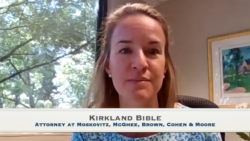 View the full interview here!